Back in September 2011 I was commissioned to produce two separate films for 'Tearfund' on a trip to Tanzania and Zambia.
Tearfund is a Christian international aid and development agency working globally to end poverty and injustice, and to restore dignity and hope in some of the world's poorest communities.
The film trip was an amazing experience which I found not only enlightening and challenging but also a lot of fun. By utilising a mattress as a wind breaker in a remote village (pictured), interviewing the former President of Tanzania and following a police rider through the bustling streets of Dar Sallam it proved to be quite an adventure. However, the biggest challenge I faced was conducting interviews in a foreign language and mustering the patience required for translating the hours of footage. I am very much indebted to the generousity of Ephriam and Neema for their help in the task.
So what are the films? I hear you ask.
Well the first is for a UK audience and highlights the benefits of campaigning. This was achieved with the help of Dr David Golding CBE, a long term Tearfund volunteer and campaigner. We followed him on his first trip to the Continent as he witnessed first hand the impact debt relief has had upon Tanzania and Zambia.
And here it is.
The 2nd film promotes the Church and Community Mobilisation Programme, Tearfund's preferred model for development. We visited both urban and remote parts of Tanzania and Zambia discovering stories of transformation and lives changed by the resources mobilised with local communities. Ultimately this film will be used as an endorsement to encourage more communities and churches in Southern Africa to adopt the programme instead of depending on hand outs and temporary foreign aid.
It has been a long process moulding 10 hours of footage into two concise 7-8 minute films but I have thoroughly enjoyed working with Tearfund and fully support the work they do. If this was enough to intrigue you then you can watch the Campaigning above.  But I would like to leave you with my favourite snap from the trip: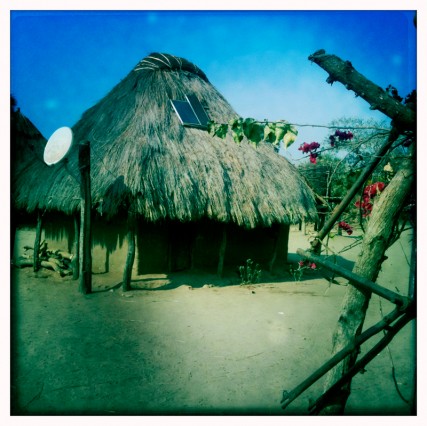 Now that's what I call 'Third World Development'.